11 Marketing Tips for European Schools to Recruit More International Students
One thing that a lot of people forget about is that there is so much that can be done from your office or even your home office. Regardless of where you are in the world you can put some great strategies into effect that are going to lead you into some new areas. It is time to make sure that you are ready to get your feet into the international sector and not fear knowing that some tings will work and that others will not. The key is to make sure that you are going to be able to make roads in markets you have not worked in before. Here we go!
Your Website: While this seems like something that is very easy, there are many people who many do not consider it to be super important. It is obvious, but have you spent a lot of time on your website recently? Is it easy to use? Is it easy to find things? Do you have a lot of dense text and no photos? Do you have links to your YouTube channel as well as to your Facebook and Twitter? You need to ensure that you have a platform that is going to be very appealing and easy to understand for an international viewer.
You need to ensure that anyone can access it, particularly your target student audience. In addition to that, it needs to appeal to students, teachers, and other students. Also, you must realize that YouTube is blocked in China. Any videos that you have on your site will not be available to your Chinese students. Youku is the Chinese equivalent.
For your website, you are also going to want to make sure that you have the languages of all the markets that you are targeting. While all your international students will have a written understanding of English, it can be a bit difficult at times when they are looking at the context. Also, many times it is the parents who will have the final say as they are the ones paying for school. It is important to have certain sections in languages like Mandarin so that you are going to be able to build a successful relationship with the parents.
Parents who are international want to be sure that they are proud of their students, the best way to do that is to ensure that they can look at important information on the website at any time and see the information that they need. As marketers, it is the job of the university to make sure that they are going to be able to share their student's choice abroad. If you have an ivy brand, it will ensure there is a sort of pomp and circumstance that comes with the choice. However, it is important to do all else possible to add to the information so that parents can share it with others.
Email Efforts: Email is very important even if there are too many of them. When it comes to the number of emails that are opened, the number has declined a lot in recent years as many other students and universities have moved to other channels. Email is a cost-effective way to reach out to students. When you are recruiting outside of the UK, Australia, and India, there is a large language barrier with some students. One mechanism that helps for the Chinese market, is to remove your Facebook, Twitter, and YouTube links and add a Chinese connection. One of the best options out there is a tool that is called QQ, it combines microblogging, Twitter, and Skype all in one package.  There are many students in China who use QQ to speak with ach other about solutions and college choices. In addition to that other very popular apps in China are Ren Ren and Weibo.
Have a Timely Response to Emails and Make it Personalized: When you are going to show up for international students it really counts. Many students who have studied in the USA have cited that one of the main reasons that they chose the school they did was the responsiveness of the counselor in that location. Students appreciate responsiveness, international students really need that. Think about the fact of if you were deciding to attend a school without seeing it first on the other sight of the world. Would you not want the same thing? When there is an unfamiliarity with the campus, the staff, and the location, schools that respond the fastest will get the attention of the student.
Students have shared that the support of the staff has always led to their selection of the school. When there are students who are admitted to two schools that are similar, they are going to choose the one that offers the fastest response to their questions. Although it may seem overwhelming to those who are already overworked, it is important to think about how it feels to the student and see how the response being prompt makes all the difference.
Creating Materials for each Market: What works in one location and another will be different in every area of the world, But if you take the time and you address all the questions and issues that are out there for each region, you will show a very clear response and sensitivity to the needs of international students. When it comes to all the differences that are out there as well across the markets, it is important to ensure that you understand all the concerns that are being raised. It is helpful as well to ensure that you are looking at all the concerns that the students will have before they arrive. In addition to that, you need to ensure that you are using the languages that are local to the students so that you may make a better connection with them.
Although most students have a very solid understanding of English. It is still difficult wot work to figure out the application process and the visa rules that are required. When you work to understand it all in a second language it adds a certain level of complexity that really adds to the challenge and that is why it is important to ensure you can remove as much ambiguity as possible. If you make your messages easy to understand and you ensure that your process is easy, you are going to know that you are not creating an additional barrier for the students when they are trying to apply and enroll. You would never want to put a barrier between sales materials and your customers.
You should also work to purchase marketing on US based websites that will help you with the process of getting to students. Some examples of these that will help are the US News and World Report's website. This is one that has around one million visitors on a regular basis who are coming here to learn as much as possible about the market. There are tons of students who are here on a regular basis to learn as much as they can.
Mail Students Who Reached Out First: When a student has taken the time to reach out to you, you want to make sure that you are sending them information as soon as you can. You want to send them letters, catalogs, and as much information as you can via email. When you must use direct mail and are sending information internationally it can get very expensive.
Send Information to a Purchased Prospect List:  This is a lost of leads that you bought, and it is something that has been around in the USA for many years, but it has just showed up on the international stage. There are many providers of all this information. You need to look at the numbers and decide if this is going to make sense for you. Are you able to get a good return on this investment? You need to follow up and stay in touch with all the students so that you are going to get the best result. What that also means is that you are probably not going to be able to get the students to visit you before they apply with the international market.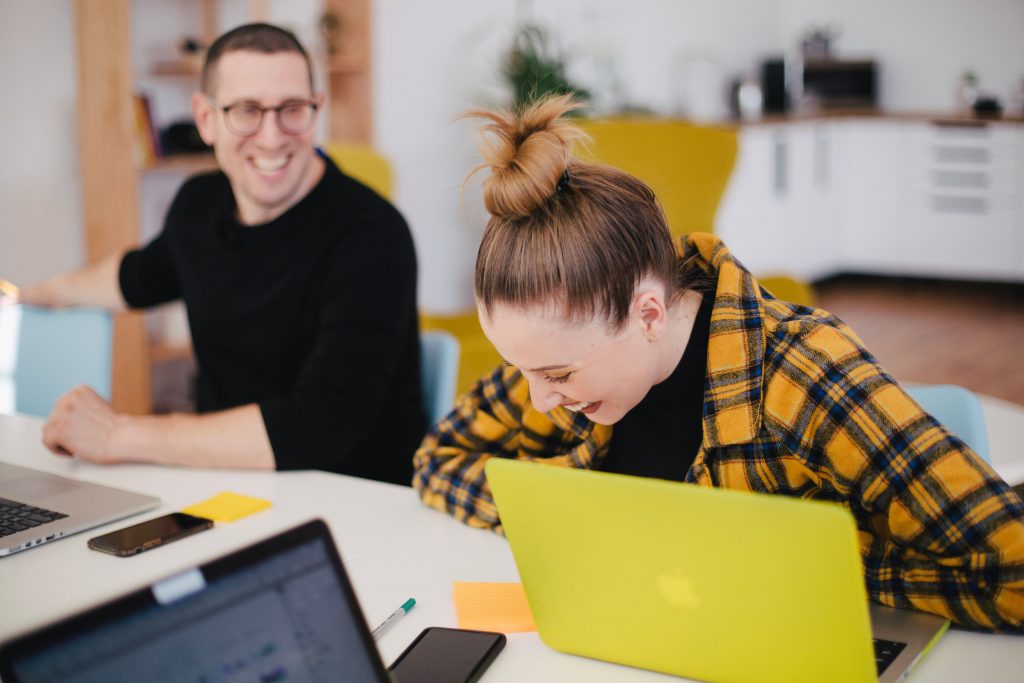 Ads in Newspapers, Magazines, and Other Publications: Students as well as parents are using magazines and other sources of information to make decisions about education. BY placing your ads in those locations, you need to think as well as the local language. Also, you will reach a wider audience than if you place an email or advertise on one website alone. When you are using print advertising you are going to get a much better result than others. It is also very important to look at all the options out there as well for your own country. You may want to work as well with your alumni and others so that you are going to be able to make a great success of your campaign. You need to look at how agencies will be able to help you as well with your target audience.
 

Share Your Materials with High Schools: You want to make sure that you are sharing your information with local high schools. That means that you are going to work with the local representatives of high schools so that students can have the information that they need and that will help you to have assistance in the market. Reach out to your past alumni and see how you can make inroads to the right high schools. You need to build personal relationships with all the counselors that you have and work with the administrators in those main schools. When you are working to build these relationships, you are going to see that they add a huge value to your bottom line because you will have feedback from students who are happy with their long-term choices. You need to look at your brand promise and ensure that you're going to deliver every time. You are going to become more and more successful when you are working with the best ambassadors for your brand.
 

Use Videos from Alumni: There are all kinds of options out there for you but when you are using these you can decide what is going to be best for you. You need to think about what it is that is going to inspire you and what is in the budget of your company. It is important to make sure that you have the right level of inspiration. That is going to help you to make other videos that are going to help you with other.
 

Build Relationships with Local Communities: If you are looking to really share information with your local communities, you need to reach out to local immigrant communities. There are tons of comminutes in every single major US city that will help you to really share information. You can work with magazines and radio stations to put the word out. When you have a welcoming relationship, you are going to show that you're ready to really get the word out and that you can have an open dialogue with them. That means that you want to always have a location of study that will help them to be comfortable. When you are speaking with the family of those students that will be traveling hundreds or thousands of miles, you need to know that you have a location for those to be comfortable if there is an emergency and you are far from home. Having a local representative makes all the difference in the world. There is a lot of information out here that shows that when there are many letters of acceptance having a local community is one of the most important things for the student to pick your school.
 

Why You Want a Virtual College Fair: There are many new virtual fairs out there that are helpful for international recruitment. Some of the most popular are CollegeWeekLive, Hobsons, and Education USA. These are a way for colleges to share all their information that is like what you would share as well in the same way as a physical location.
You may have mixed results with this, some people love it and others have issues with it. You will need to decide if it is going to work for you. You should look at the ROI out there from all the leads that you have.